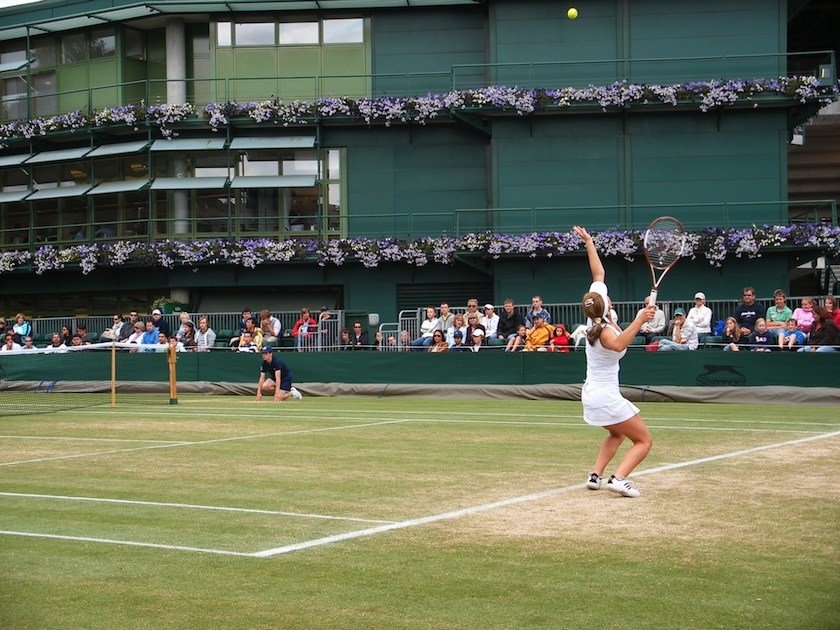 Tennis at Wimbledon is well under way and with thoughts turning to the excitement of the finals this weekend; now is a good time to start planning your Wimbledon Finals party.
Wimbledon Party Planning
First things first is settling on your venue, are you having your party at home in the garden, hiring a hall or joining up with the neighbours in the front gardens? Think about different areas that are needed for eating and drinking, playing games, watching the action and somewhere just to chill out when the tension gets too much.
If you want your event to be game, set and match for success, there are a few ingredients you should ensure you serve (excuse the pun!). They include:
Strawberries and cream – a top Wimbledon favourite
Wimbledon is Pimm's o'clock for adults
Fancy cakes
Cream teas
Cucumber sandwiches
Salads, including fruit
Cocktail foods, such as cheese and pineapple on sticks
Fruit juices and squash, a real nod to tradition would be Robinsons Barley Water
Make sure that you get that authentically British feel with lots of strings of bunting, you could buy Wimbledon themed bunting and table decorations or maybe use the Wimbledon colours of green and purple. Of course during Wimbledon fortnight everyone is a tennis player so if you have space why not set up some ball and racquet themed games or even organise a little tournament with a small trophy for the winner!  Just make sure that ball games aren't taking place too close to your conservatory or windows!  It's worth knowing that we do fit toughened glass as standard on all doors and windows below 800mm from floor height.
Wimbledon Facts
You could print these onto cards and display them on your tables or host a Wimbledon knowledge quiz.
Almost half a million people managed to get tickets to Wimbledon last year.
Around 39,000 spectators were in the grounds at any one time during the event.
More than 29 million people watched the action live on the BBC, which is the official broadcaster of the tournament.
During the matches, a staggering 54,250 tennis balls were used – and they had all been stored at 68 degrees Fahrenheit.
Yellow balls were used for the first time in 1986.
It would take 290 million balls to fill Centre Court with the roof closed.
140,000 portions of strawberries were served, washed down by 330,000 cups of tea and coffee, 320,000 glasses of Pimms, 29,000 bottles of champagne and 110,000 pints of beer or lager.
The players ate 5,000 kilos of bananas.
The fastest serves of all time have come from Taylor Dent (men) 148 mph in 2010 and Venus Williams (women) 129 mph in 2008.
The longest match was in in 2010 and lasted 11 hours and 5 minutes!!
These facts and lots more can be found on the Wimbledon website.
Whatever the weather, we hope we have given you all the ingredients for a truly spectacular Wimbledon Finals Party. We'd love to hear how it went, tweet or Facebook us your best photo's.