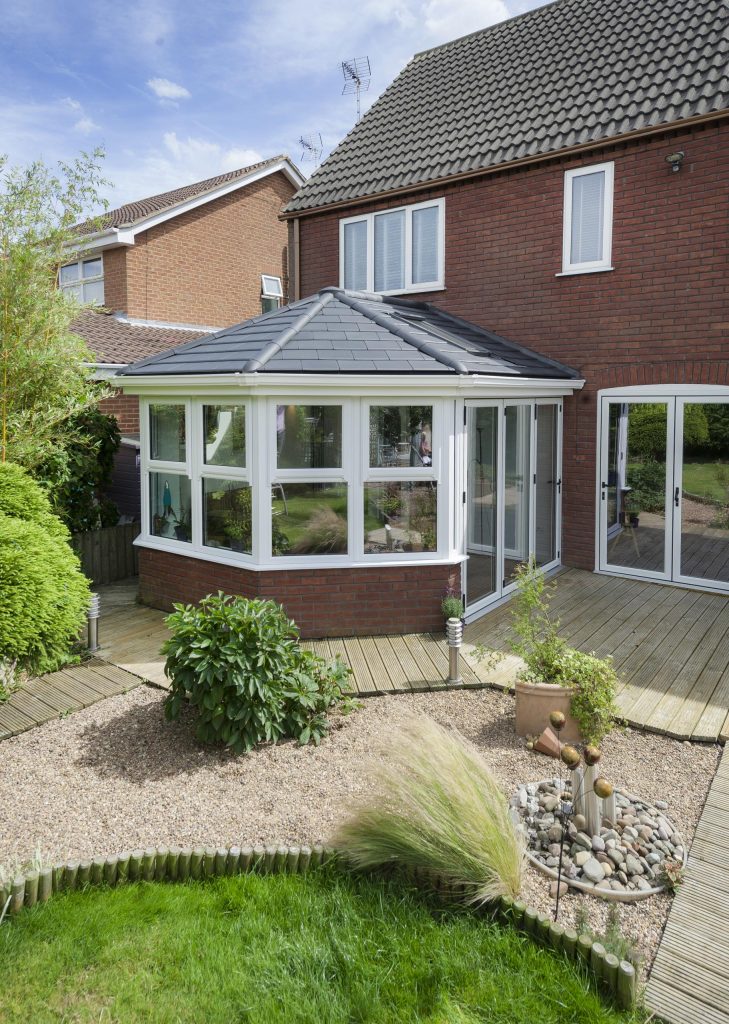 Is your conservatory in need of some TLC? We have a great option for you which can transform your tired and old conservatory into a modern and more efficient living space. With an older roof you may find that your conservatory is too hot or too cold during certain times of the year, however technology has moved on and this issue can now be resolved by installing a solid tiled roof.
A tiled roof looks great from the outside, because at Britannia Windows, we design the tiles to be the closest possible match to your existing roof materials, with sympathetic tones to blend into existing natural slate, clay and concrete tiles. Not only does a solid tiled roof look aesthetically pleasing on the exterior but it will also revitalise the interior of your home as well. The plastered ceiling will make it feel warm and cosy in the winter but still light and airy in the summer because of all the windows and doors letting natural light in.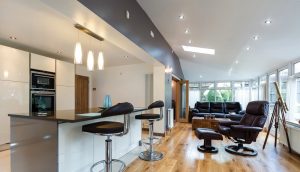 Investing in a solid tiled roof will make your conservatory a more functional environment because it will be much more thermally efficient. The added insulation will ensure there are no extreme seasonal changes in temperature and no glare from the sun. It will also minimise the noise of rain pouring down compared to your old roof.
If you would still like to have a bit of sun shining in through the roof, then we have a solution for you. Skylights are a great option for being installed into a solid tiled roof. This will give you the classic conservatory feel but with the added benefit of not being so in touch with elements outside.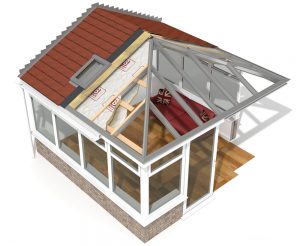 Renovating your conservatory with a solid tiled roof will add value to your home because of its thermal efficiency and stunning transformation of both the exterior and interior of your whole home.
If you would like more information about replacing the roof on your conservatory to a solid tiled roof, then call us today on 0117 971 6067 or pop into your nearest showroom.