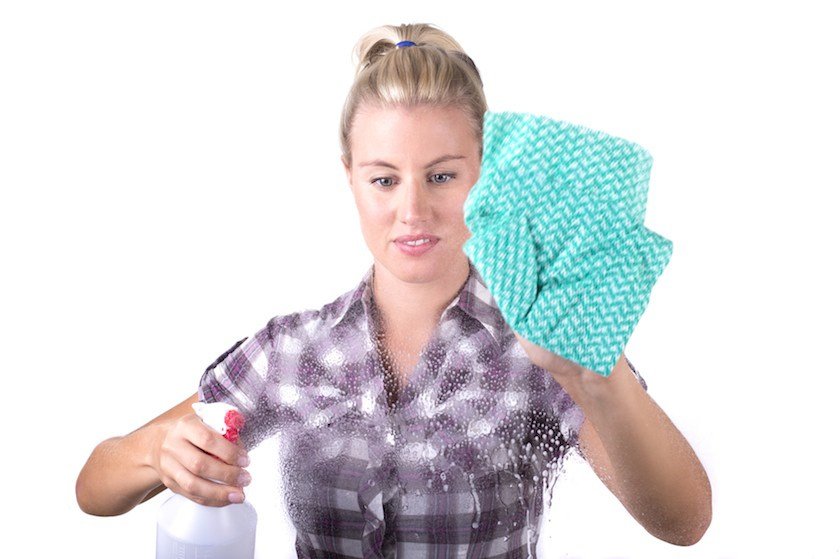 Are you in charge of cleaning your windows at home? Here are Network Britannia's top tips for cleaning your windows to achieve squeaky clean glass with no smears.
Sparkling windows can set off any home or conservatory, but are not always easy to achieve. Smear-free glass that brings a householder closer to the great outdoors can be a real asset – and not just for admiring the view. Windows play an important part in creating an overall first impression of a home, especially if you are playing host to visitors or your home is on the market.
There is nothing worse than dirty, streaked windows – they can really let a home, and its owner, down. And, sometimes, they can look like that even after you've cleaned them! If you follow these top window cleaning tips, your windows won't let you down. They will be an asset to your home and squeaky clean in time for you to look out and enjoy all the sights of summer.
Old wives' tales abound when it comes to achieving shiny, clean windows – vinegar, lemon juice, old newspapers. Most of us have tried at least one of them at some point in our lives, often because we have tried something else and it has gone wrong. The smell of vinegar lingers, doesn't it? Those sticky handprints left by your cousin's toddler, a 'present' from a passing seagull or the residue of your pet dog's inquisitive nose could be a blot on your landscape for weeks – unless you take proper action.
The real secret to smear-free windows is none of the old wives' tales mentioned above – it's a good supply of dry microfibre cloths. Follow the tips below and your home will have sparkling windows in no time at all. Just remember, if you are cleaning windows that are too high to safely reach – use a step ladder or invest in a telescopic cleaning tool.
All you will need is:
a good supply of dry microfibre cloths
glass cleaner in a spray bottle (a retailer's own brand is just as good as the rest)
plenty of elbow grease
Avoid using buckets of soapy water – or a 15 minute job could take you all day.
Before you start, observe a pane of glass and look for the dirtiest areas (usually around the edges, in the middle and at the very bottom).
Spray a small amount of glass cleaner onto those areas only and use the microfibre cloth to wipe away any marks and buff up the rest of the glass to a perfect shine.
Remember, less is more when using any liquid product on glass.
Be sure to change your cloth regularly. Remember, the secret is dry cloths.
Once you have mastered this simple technique for cleaning windows you will wonder how you managed without it for so long.
These additional top hacks should make those tiresome cleaning jobs a little bit easier.
We hope that our top tips will keep the windows of your home clean and shiny. Keep visiting the Network Britannia blog for more tips like this and other useful home improvement, garden and lifestyle advice.