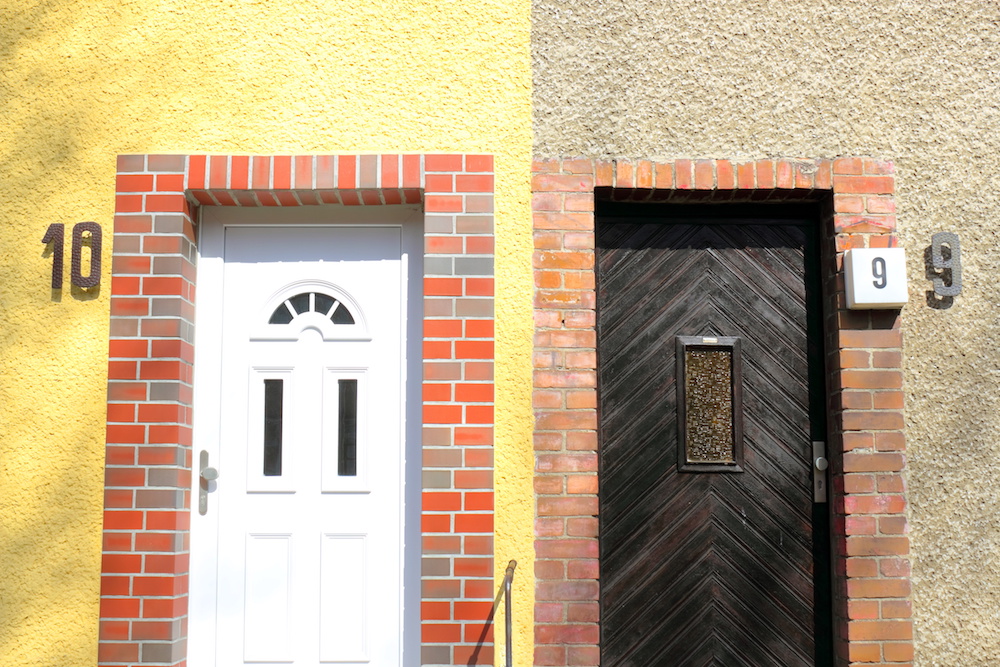 First impressions are everything. When we talk about home decorating, most people only really think about what goes on on the inside, but when it comes to making the right impression you can't beat kerb appeal. If your home looks great on the outside, people are far more likely to wonder what's on the inside. It's also worth remembering that if you're thinking about selling your home in the near future, the front of your house is the first thing a potential homebuyer will see when coming to view your property. All of this points to one thing – how your property looks on the outside is just as important as how it looks on the inside – but where do you start? Here are several tips to give your home the kerb appeal it deserves…
Why not try a new front door?

Your front door is the gateway to your home. Every visitor will see it, touch it and pass through it, so it's the perfect opportunity to make a good impression with guests. It's also one of the easiest parts of your home's exterior to dress up and decorate.
From composite doors to panel doors, there are a range of different styles and finishes to explore, and it's easy to add a blast of colour with the right paint. Adornments such as knockers and number plates can be added, and you may even choose a seasonal wreath that reflects your personal style and matches the interior of your home.
Get creative with your windows
Windows are arguably one of the most important aspects of any home. Not only do they let in light and keep your home secure, they can insulate and protect against the cold. They also come a variety of styles with countless accessories to help you make an impression and increase your kerb appeal. From casement windows to bay windows, french windows to sash windows, the possibilities are almost limitless. You can choose various glazing styles and even use decorated glass to give your home a timeless charm. Once you've chosen the right windows, how about some window boxes or hanging flowers? Both can bring colour and traditional charm to your home. Even your choice of blinds, nets or curtains can influence your home's kerbside appeal during the day. Decorate your windows both inside and out and you'll find more than enough ways to shake up your home's exterior.
Don't underestimate symmetry
Symmetry is please to the eye and very easy to achieve, particularly if you live in a detached property. The use of carefully place plant pots and hanging baskets, lighting such as lanterns and other outdoor decorations can all help. Make your front door the very heart of everything, so that when visitors approach your home everything is nicely balanced on both sides. They may not realise it, but there'll be something about the symmetry that resonates and gives off a good impression.
So, how to start improving your home's kerb appeal? There are countless ways to improve the outside attractiveness of your home, from installing new fixtures like windows and doors to simply rearranging the front garden or adding a touch of green. Why not try it? It'll make all the difference and your friends and neighbours are sure to notice.