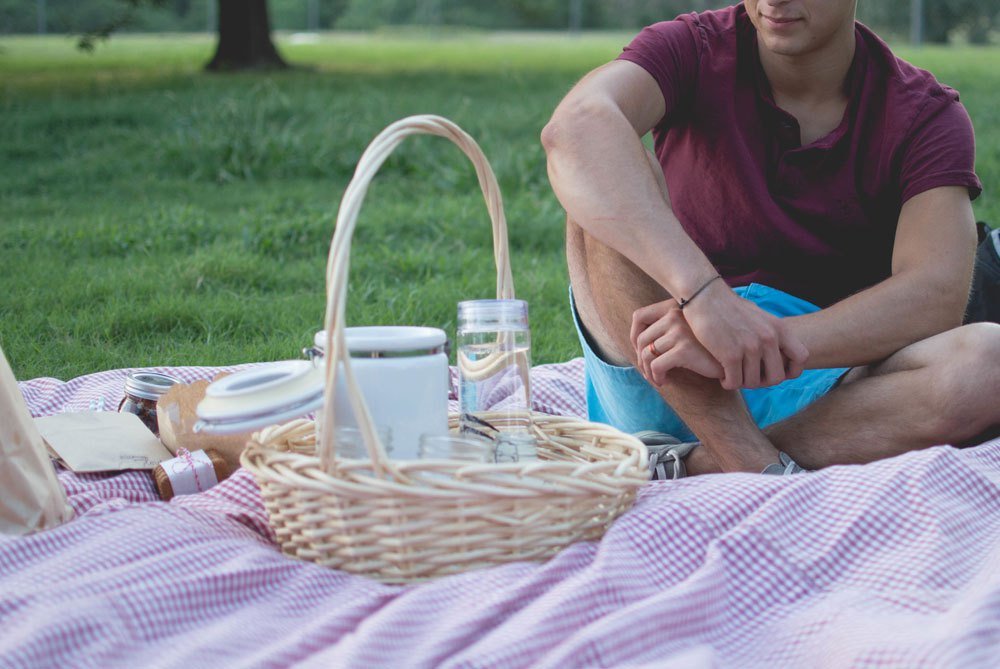 A summertime picnic is a great British tradition and in Devon we are blessed with a fabulous coastline, beautiful river valleys and stunning moorland so the possibilities for picnicking are endless.
We wanted to share just some of our favourite picnic spots here in Devon, and would love to hear yours!
Burrator Reservoir, nr Yelverton
Burrator is surrounded by mixed woodland, contrasting sharply with the open moor and rugged Dartmoor tors. The reservoir is very popular with walkers, cyclists and horse riders due to the wealth of footpaths and bridleways which offer a foray of hidden picnic spots just waiting to be discovered. Many of the trails lead on to Dartmoor so it makes an ideal starting point for longer trips.
There are three car parks at the quarry, Norsworthy bridge and the Arboretum.
Beer, Jurassic Coast
The picture-postcard village of Beer, Devon nestles in Lyme Bay, on the 95-mile long Jurassic Coast and forms part of the South West Coastal Path. There is a shingle beach that still boasts a small fleet of working fishing boats and the surrounding white chalk cliffs provide a natural suntrap sheltering the cove from prevailing westerly winds. If you don't fancy the beach then why not picnic on the cliffs above and enjoy the fantastic views.
There is a small car park next to the beach or a couple of public car parks in the village.
Croyde Bay, North Devon
If you want to work up an appetite before your picnic then pack up the car with surfboards, body boards and beach towels (or hire them when you get there) and head north to Croyde. The big waves and warm waters have long been popular with surfers and body boarders. Enjoy your picnic on the sandy beach or shelter in the dunes behind.
There is a beach car park and the village offers a plethora of shops and eateries.
Spitchwick Common, Dartmoor
Spitchwick is set on the banks of the River Dart and the large grassy area offers plenty of room for picnics, barbecues, games and activities. This is a popular spot for swimming and there is access to the river, which offers both deep and shallow water pools as well as a natural water shoot to splash under. Alternatively take a pleasant stroll along the footpath that runs next to the river in either direction
Free parking at Newbridge or alongside the narrow lane that runs past Spitchwick Common.
Tarr Steps, Exmoor
In 2013 Tarr Steps was named as the UK's best picnic spot. The ancient clapper bridge that crosses the River Barle was reputedly built by the devil for sunbathing. Now it's the perfect spot for a picnic, with plenty of grassy areas, woodland and picturesque scenery. Everyone likes to have a go at crossing the bridge and children can catch little fish in nets from the cool, clear waters.
The car park and toilets are just ¼ of a mile away.