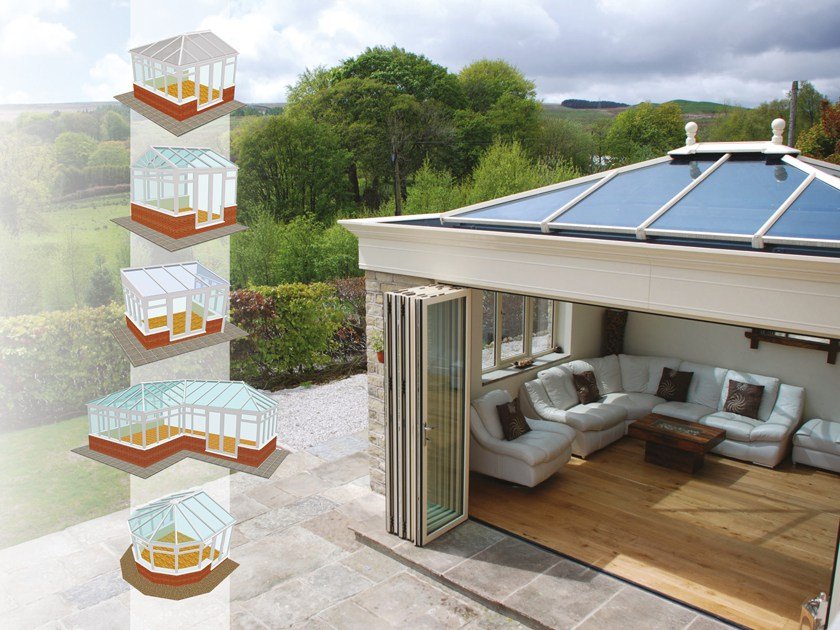 This is not a surprising fact when you consider all the benefits having a conservatory can offer you and your home, especially with all the recent product innovations. Having an additional room that is so versatile, light, and it being a fraction of the cost of a full extension without any of the hassle is a much better option than moving!
At Britannia Windows we offer more choice than ever for the different styles available – ranging from classic to contemporary – so you will always be able to find something that suits your home. No matter the space we have to work with, the colour scheme you have in mind, or the function of the room, you can find something that will match your ideas and a design to suit any purpose. Our three showrooms in Clevedon, Bognor Regis, and Chandler's Ford allow us to help more and more customers within the surrounding areas and always be local to you.
We've compiled a list below to show you just how adaptable our options are.
Victorian Conservatories
This is the most traditional look – a conservatory with three to five facets at the front and ornate detailing along the roof apex. Victorian conservatories have a rounded front which fit better in bigger spaces and provides an elegant, classic touch.
Available in both our standard colour and artisan colour ranges.
Edwardian and Georgian Conservatories
This is definitely our most popular style at our Clevedon office and the surrounding areas such as Nailsea, Yatton, and Weston Super Mare. Edwardian and Georgian conservatories square shape gives you the maximum amount of internal space and the most options when it comes to choosing your style of door & windows, including where to place them. With its vaulted roof this design creates a sense of space and gives a slightly more modern take on the Victorian original. With the option of building one wall in brick if preferred to allow space inside for hanging things or to give a bit more privacy.
Gable Conservatories
This style is more of a flat frame at the front, calling to mind a more bespoke look. The distinct roof and options for design give you the opportunity to really get creative and craft your conservatory to your style.
We would also recommend the gable end conservatories option if you are considering installing blinds as it is the best shape suitable for this.
Being quite an inventive area that is constantly modernising and looking for new ways to show their creativeness, we have noticed a real trend in these types of conservatories near our West Sussex office and the nearby areas like Chichester or Worthing.
Lean-To Conservatories
This option allows for those with less space to still be able to have a conservatory installed. It has a simple design and is definitely one of the lower cost options. If you have height restrictions on adjoining walls this type of conservatory is ideal.
Typically lean-to conservatories would be rectangular or square in shape with a flat angled roof that slops downwards to allow for rainwater to run-off. It is usual to have dwarf walls on all three sides.
Lantern Roof Conservatories
A lantern roof allows more light to flood into the living space creating a sense of space but also gives you more control over the useable space all year round. The lantern roof conservatories modern approach offers up a unique look that adds value to your home.
Tiled Roof Conservatories
This is a new market option, a real innovation, and a great modern twist on the conservatory. Acting more like a full extension on your home this option is designed to work with your current home's look with matching tiling and brickwork. The dimensions of the conservatory would be bespoke to your home so can be applied to most of the above options.
Tiled roof conservatories offers you all the beauty of a traditional conservatory but with extra features of an insulated roof and no glare from sun or noise from rain.
Bespoke Conservatories
Finally, if you're looking for something more unique this option gives you all the control. There are a wide range of shapes and styles that can be adapted to fit any space.
With many options in colour, material, doors, windows, and effects there are so many ways you can make your bespoke conservatory a cut above the rest.
For more information contact us by email or by phone:
Clevedon: 01275 878153
Bognor Regis: 01243 26877
Eastleigh: 02380 270606